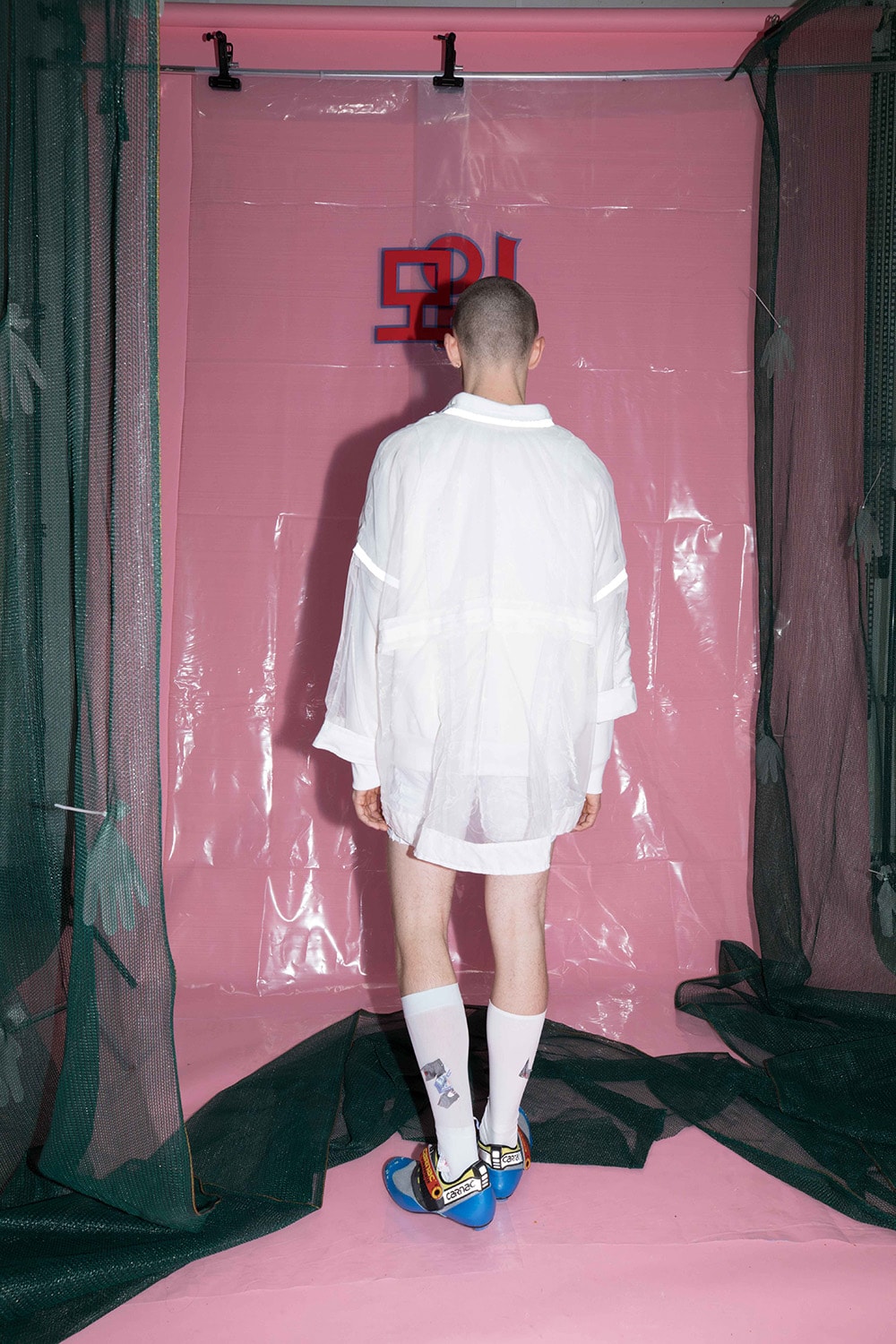 Credits
CONGREGATIONdesign Collection2 "From Korea With Love" Lookbook


Photographer: Cherry Au
Stylist: Marie Maisonneuve
Clothing: CONGREGATION Design Collection2
Models: Taya Francis & Otto Triance


CONGREGATIONdesign Collection2 "From Korea With Love" 360 Film



Director: Emma Hamilton
Stylist: Marie Maisonneuve
Models: Cazeleon (Kaz Kane), Kelly Lim, Gabrielle Rizzi, SISTA SISTA (Madison Capel-Bird & Lydia Buckler), Katy Webster-Brown
HMUA's: Erin Wheatland, Amber Shaw, Puteri Raihana, Karolina Pociute, Margherita Laseala
Art Direction: Emma Hamilton & Marie Maisonneuve
VR Editing: Emma Hamilton & Deliya Levchenko



CONGREGATIONdesign is a fluid design structure - it takes the form of a group of anonymous designers working on one core of research; each season will be a different team combination. The designers and artists involved each deliver a unique and personal translation of the theme. Above are images from the lookbook and the 360 film featuring my contribution to Collection2 - an up-cycled sheer track top inspired by a fusion of workwear detailing and a historical reference to a sheer 1740's Korean 'dopo' robe. More info/full collection at CONGREGATIONdesign. (September 2018) Currently available at 50mstore and featured on Liam Fergus in Le Son 'Madness' music video.



CONGREGATIONdesign Collection2 "From Korea With Love" - Lookbook & 360 Film
Up-Cycled Sheer Track Top